2018 Fashion Women Shoes Woman Flats high quality suede slip-on shoes pointed toe Rubber Women Flat Shoes Ballet plus size
Product Code: SKUYYS49603
Availability: In Stock
$19.19
Ex Tax: $19.19

size   chart  
foot length 22.5cm   =  European 35  =  choice 5
foot length 23cm   =  European  36  =  choice 6
foot length 23.5cm = European  37 = choice  6.5
foot length 24cm  =  European  38  =  choice  7
foot length 24.5 cm = European  39 = choice  8
Note: Choice size are based on the development of feet length, so you only need to accurately measure feet length, and then refer to the size chart to choose the correct size. Correct measurement of foot length is very important.
As this shoes is pointed toe,wide or thick foot,we suggest you choice one size larger.
if you do not know your size,please contact us for your size.
All our product  high quality with factory price.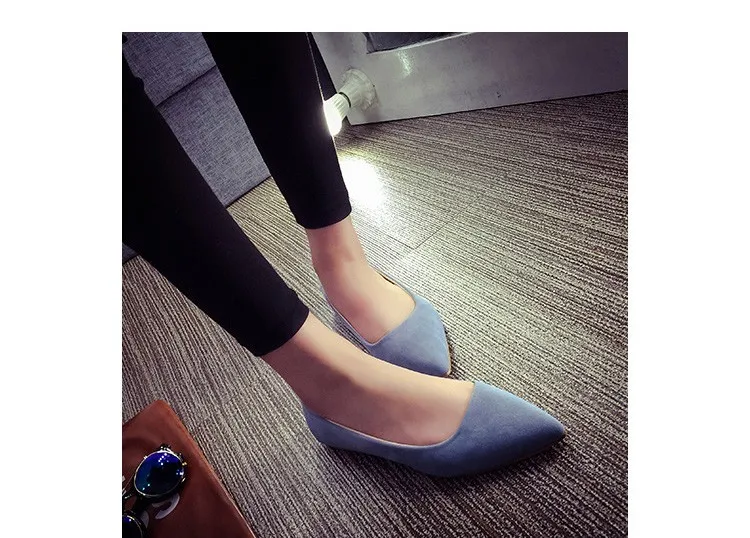 Tags: 2018, Ballet, Fashion, Flat, Flats, high, plus, pointed, quality, Rubber, Shoes, size, slipon, suede, toe, Woman, Women